Angie Makes Font Bundle of Glory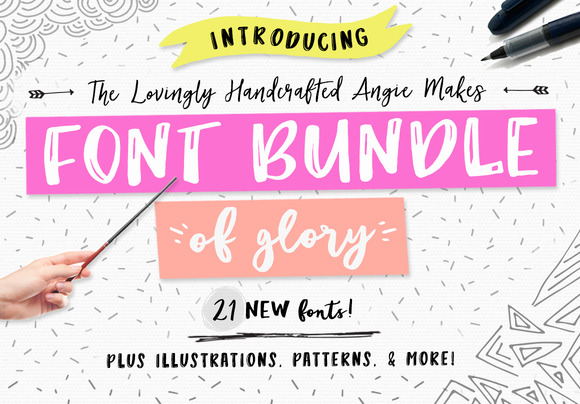 Introducing the long-awaited, delightfully handmade
★ANGIE MAKES FONT BUNDLE OF GLORY★
This bundle contains goods that could easily value more than $300.... yours for
only
$25!
Use these coveted, high-quality fonts + extras to create the type and graphic design projects of your dreams. Wowzers! You're going to have fun with all of these little goodies.
---
Blacksheep: Regular + Italic. A too cute hand brushed script with sophistication. Looks great in all caps too.

Claphands: Filled + Half-Filled. Uppercase is half-filled and lowercase is solid. A playful all caps font with some serious girth. Perfect display font to make your text stand out from the crowd. *PUA Encoded.

Dahlia Darling: An adorable hand brushed calligraphy script font with thick and thin variation and a dancing baseline.

Fandangle: Regular + Bold. A super smooth and whimsical script font. Choose from 9 swash styles that can be added seamlessly. *PUA encoded.

Fineday: A super playful, handdrawn script font. Make sure you turn on your Open Type features to see this natural handwritten font at its best.

Funfetti: A too cute, all caps serif font that goes with everything.

Helsinki: A happy all caps sans-serif font that goes with everything.

Hola Bonita: This font is a hand brushed beauty. Rough, dry brush texture that looks fabulous in all caps too. Alternates for each uppercase and lowercase letter included.*PUA Encoded.

Hoodwink: Filled, Hollow, and Dotty Versions. A sophisticated serif display font for titles, headers, and more.

Ladyfinger: A super trendy, modern script font with serious slant and a cool kid vibe. You'll love it!

Okey Doke: Filled + Hollow. A totally funky block letter font. Uppercase is filled and lowercase is hollow. Perfect for some wonderful handdrawn vibes. *PUA Encoded

Rockaby: Regular + Bold. A handdrawn, all caps font with a ton of personality. Great for pairing!

Seafair: Regular + Italic. A thick, romanesque serif font with a ton of spunk.

Shippey: An all caps font with a thick body and outline. Handdrawn block letter goodness with tons of character!
*PUA encoded means that you don't have to have any fancy software to use all the little swashes and extra letters, etc. included in a font that are not easily accessible by simply hitting the traditional keys on your keyboard.
International Language Support includes the following characters: Aacute Acircumflex Adieresis Agrave Aring Atilde AE Ccedilla Eth Eacute Ecircumflex Edieresis Egrave IJ Iacute Icircumflex Idieresis Igrave Ldot Ntilde Oacute Ocircumflex Odieresis Ograve Oslash Otilde OE Thorn Uacute Ucircumflex Udieresis Ugrave Wacute Wcircumflex Wdieresis Wgrave Yacute Ycircumflex Ydieresis Ygrave aacute acircumflex adieresis agrave aring atilde ae ccedilla eth eacute ecircumflex edieresis egrave iacute icircumflex idieresis igrave ij ldot ntilde oacute ocircumflex odieresis ograve oslash otilde oe thorn ucircumflex udieresis ugrave wacute wcircumflex wdieresis wgrave yacute ycircumflex ydieresis ygrave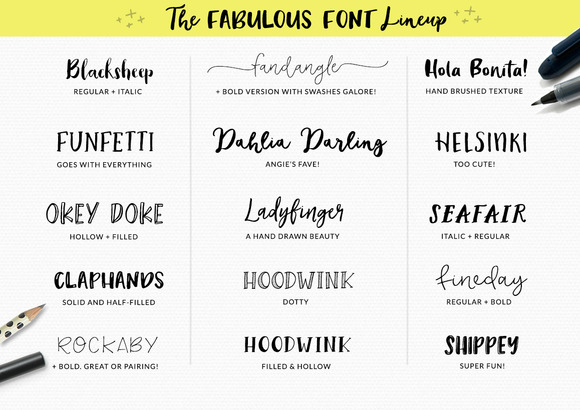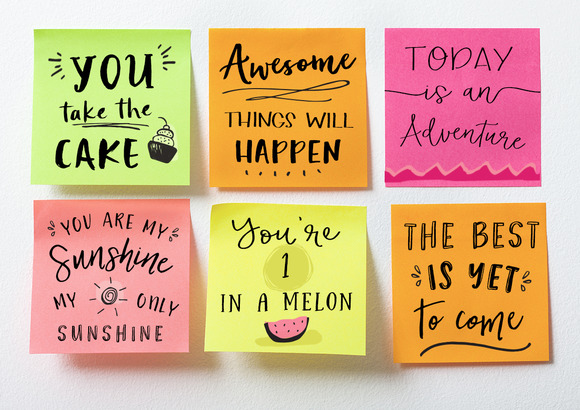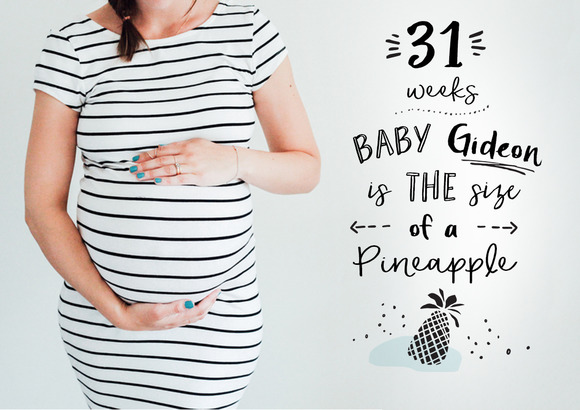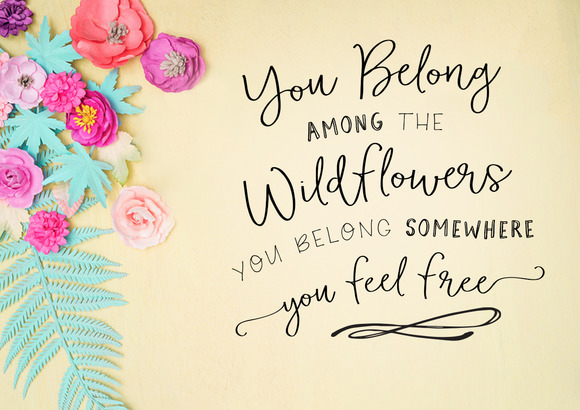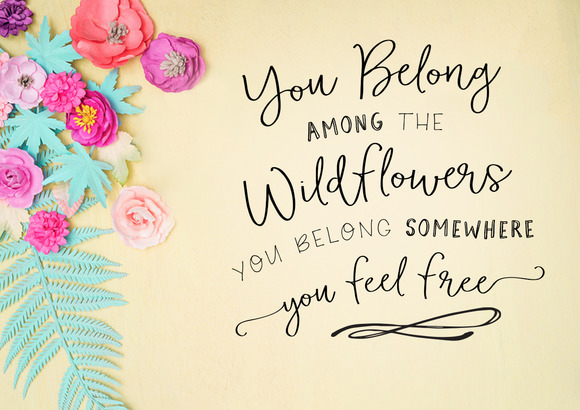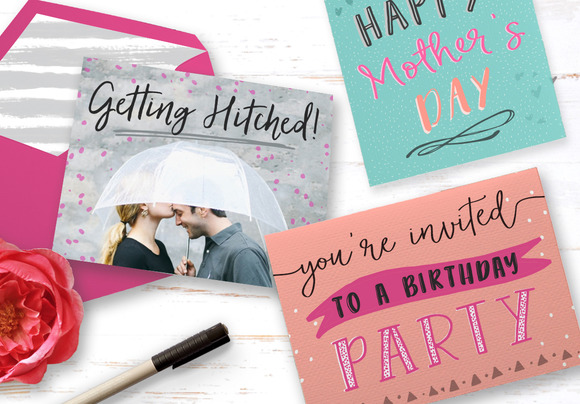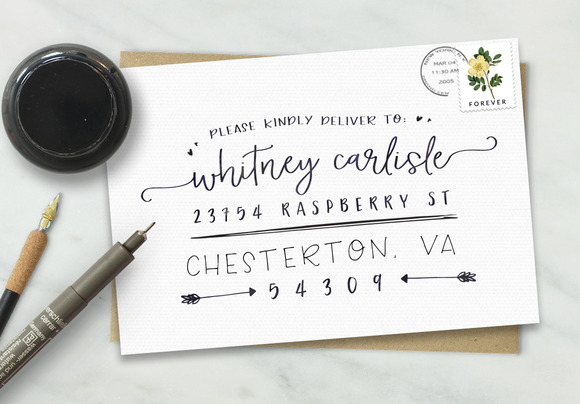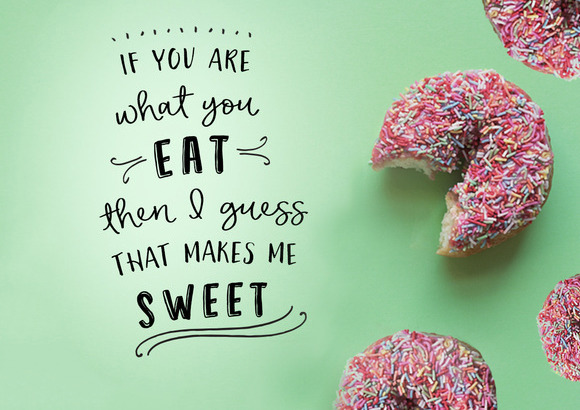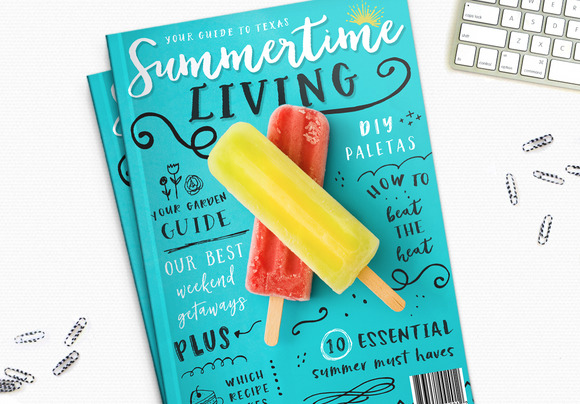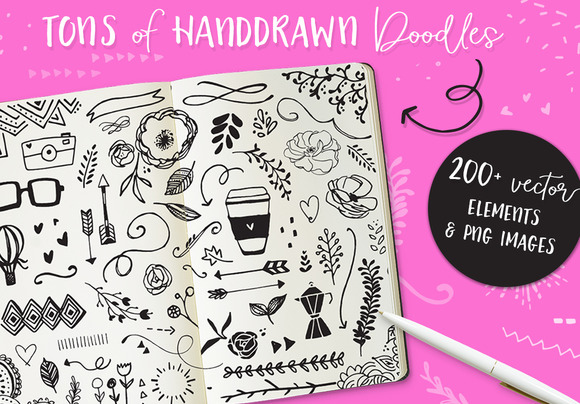 Hello Beautiful Font Duo + Swashes
Introducing a duo of hand-scripted fonts, carefully designed to work together in harmony for creating masterful typographic designs in a flash!
Included in the pack is 26 additional marker swashes in font form for you to add authenticity to your designs.
---
THE FONTS INCLUDED
---
Hello Beautiful Regular

- a casual, arty Hand Script consisting of upper and lowercase letters, punctuation and numerals.

Stylistic alternates

for all the characters are also available, accessible in the Adobe Illustrator Glyphs panel, or in Adobe Photoshop CC 2015 Glyph Panel. For customers without access to either of these - an additional ttf file with the alternate characters is now included.

Hello Beautiful Marker

is an uppercase only complimentary typeface which also supports international languages.

Hello Beautiful Swashes

- 26 Marker style swashes accessed by typing upper or lowercase keys.
Be sure to check out all the previews above by clicking on them and scrolling down to see all the fonts and ideas and inspiration for using this font duo.
If there are any additional characters you would like me to include - feel free to send a request!
COMMERCIAL USE ALLOWED
- The Standard License on Creative Market allows Commercial Use of fonts and add-ons :) Unlimited Sales, Unlimited Projects with only a few exceptions -
Happy Designing Folks!!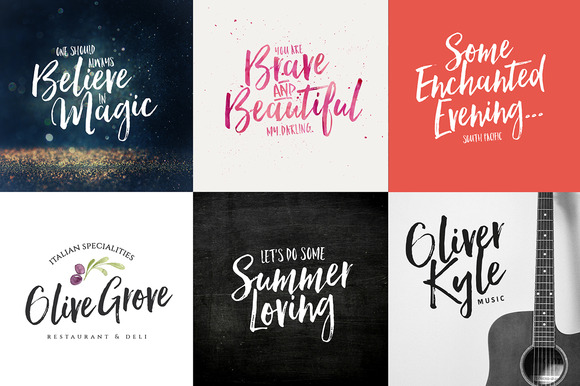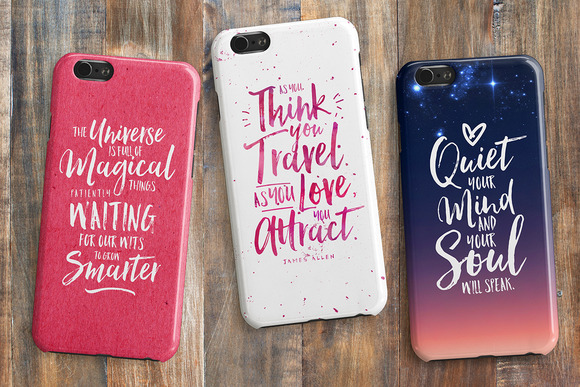 Fontself: Make fonts in Illustrator
Yes!!! A dream come true: EVERY DESIGNER CAN NOW MAKE FONTS 😻 🎉
Fontself Maker brings font creation capabilities right into Illustrator CC.
How cool does this sound?
So you can now turn your own lettering into actual fonts, right from your favorite vector editing tool.
And
it's just SOOOO EASY
: just drag & drop any letter, icon or symbol to the Fontself Maker panel, and BOOOM, you've just created a font.
Export it as an OpenType .otf font file in one click and enjoy it anywhere you want!
If you don't trust us, just check this
awesome tutorial
on the official Creative Market blog:
---
Mind that Fontself
does not run on CS6
(yeah, we know, it's pretty sad... But we'll figure something cool in the upcoming months for all the CS users who'd love to make their own fonts in a snap. Stay tuned ;)
---
KEY FEATURES 💪
Create fonts in minutes
Drag & drop to convert any shape into a character
Edit, preview and install fonts within Illustrator
Export OpenType font files
Extend any copy of Illustrator CC
Compatible with both Mac & PC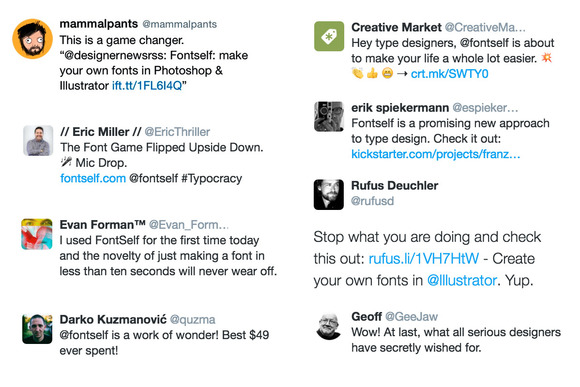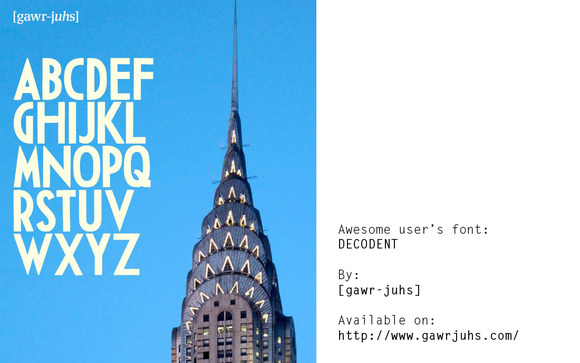 >>Download Now !!!
Indigo Blue Font + Swashes
Introductory offer price of $15 for 2 weeks only
( until August 8th 2016 ). Normal Price $20.00.
Say hello to
"Indigo Blue"
. A charming new handwritten font with bonus swashes and TONS of character :)
Indigo Blue
is coded with special
Opentype Features
to make it look even more natural than a standard font - it includes
Standard Ligatures
(custom double letters) and
Stylistic Alternates
( alternate letters) for both the Upper and Lowercase letters.
A handy little
Swash font
is included as a bonus to add some punch to your designs :)
You don't even need special software to access all these extra characters - as the font is coded with PUA unicode - meaning you simply copy and paste the letters you want into the application you are using :) Instructions included in a handy pdf called
"How to use PUA fonts".
Feminine or Masculine - Indigo blue lends itself to many different styles and is essential to any serious designers font collection.
Perfect for Branding, logos, packaging, posters, business cards, apparel, t-shirts - you name it.
Language Suport is included
- Indigo Blue supports the following languages : Danish, Dutch, English, Filipino, Finnish, French, Galician, German, Icelandic, Indonesian, Irish, Italian, Norwegian Bokmål, Norwegian Nynorsk,Portuguese, Romansh, Spanish, Swahili, Swedish, Swiss German.
License FAQ's :
The Standard License allows you to use the font
commercially - Unlimited Projects, Unlimited Sales.
Web use it allowed except in cases where the font remains live for visitors to edit. Mobile App use need extra Licensing.
All available in OTF and TTF formats.
HAVE FUN!!