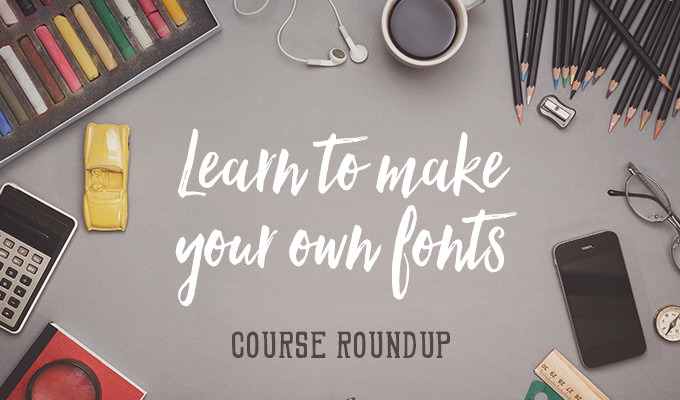 Learn to Make Your Own Fonts with These 10 Courses
Making your own fonts is a great way to be creative and earn a little extra income. However, many people are limited by the thought that they need to take in-person graphic design classes in order to create a font of their own. We've got great news: you can learn to make your own font from the comfort of your couch by taking some great online courses. If you want to know more about which courses to take, check out the list of 10 below.
1. Hand-Drawn Typography: Create Your Own Font
2. How to Digitize Hand-Drawn Art
3. Creating Custom Fonts
4. Creating Fonts in InDesign
5. Paper to Digital: Create Your Own Hand Drawn Font
6. How to Make Your Own Font: Mac & PC
7. How to Design Your Own Typeface
8. Design Your Own Fonts: From Paper to Screen
9. Designing a Typeface
10. Creating Icon Fonts for the Web
Ready to sell your font?
Creating your own fonts is a great way to get a foot in the door of the design world, and it's also a valuable skill set to have when looking for a job or hoping to earn a side income. Luckily you don't have to pay a lot of tuition money to learn how. Dive into any of these courses, and you could be making one of Creative Market's best-selling fonts in no time!
source: Creative market blog