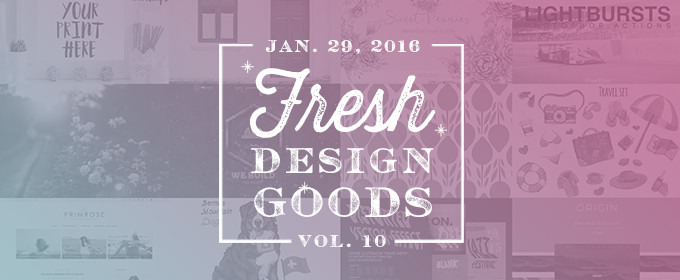 Brand New Shops
Talented designers are opening shops in the marketplace each week. We're spotlighting a few promising new shop owners who are knocking it out of the park by uploading beautiful new design products to launch their shops! The previews you see here are often just a small taste of each shop's full future offering, so be sure to follow them to stay tuned for more amazing assets.
Dmitry builds highly detailed 3d models of popular vehicles.
Hailing from the UK, Tim started filling his shop with awesome print mockups.
Marius captures the spirit of moments and objects with his stunning photographs.
Margarita has a knack for creating brilliant watercolor illustration elements that make beautiful digital collage work easy to achieve.
Looking for quick visual enhancement for your photographs? Don't miss PixelEfex's sweet Photoshop action packs.
Based in Warsaw, Agenieszka produces really nice, high-quality images with unique post-production.
Debut Uploads
In this section, we highlight new shop owners who have recently uploaded their very first product. If you like what they have to offer, encourage them to add more products for sale by commenting on and purchasing their first product.
Seasoned Veterans
Some of our shop owners at Creative Market have been in the marketplace and our community for quite some time. We want to recognize these hard working creators by sharing select new products as they release them. So, without further ado, let's take a look at the latest offerings from our popular and up-and-coming shops.