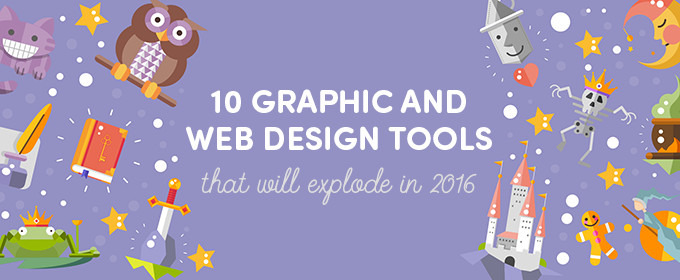 10 Graphic and Web Design Tools That Will Explode in 2016
If you're a designer, it's no longer enough to just know Photoshop. Thanks to the explosion of the web and mobile, there's a whole range of new apps and tools that can help you do your job. But this is a good thing. It's no longer a case of one size fits all. Every day there are new options you can add to your toolkit that can help you get the job done. We've compiled a list of 10 of the best graphic and web design tools that will be on the rise in 2016. Get ahead of the curve and get familiar with them today.
1. The Astropad Graphics Tablet
2. Adobe Color CC
3. Adobe Comp CC
4. FontBook
5. Adobe Illustrator Draw
6. Paper
7. Canva
8. Sketch
9. Noun Project
10. Slack
Anything you'd like to add?
There you have it. 10 awesome web and graphic design tools that should be on the top of your shopping list in 2016 if you want to get productive. What tools do you use? Let us know in the comments.
http://www.digitalartsonline.co.uk/features/creative-software/12-best-ipad-apps-for-designers/
---